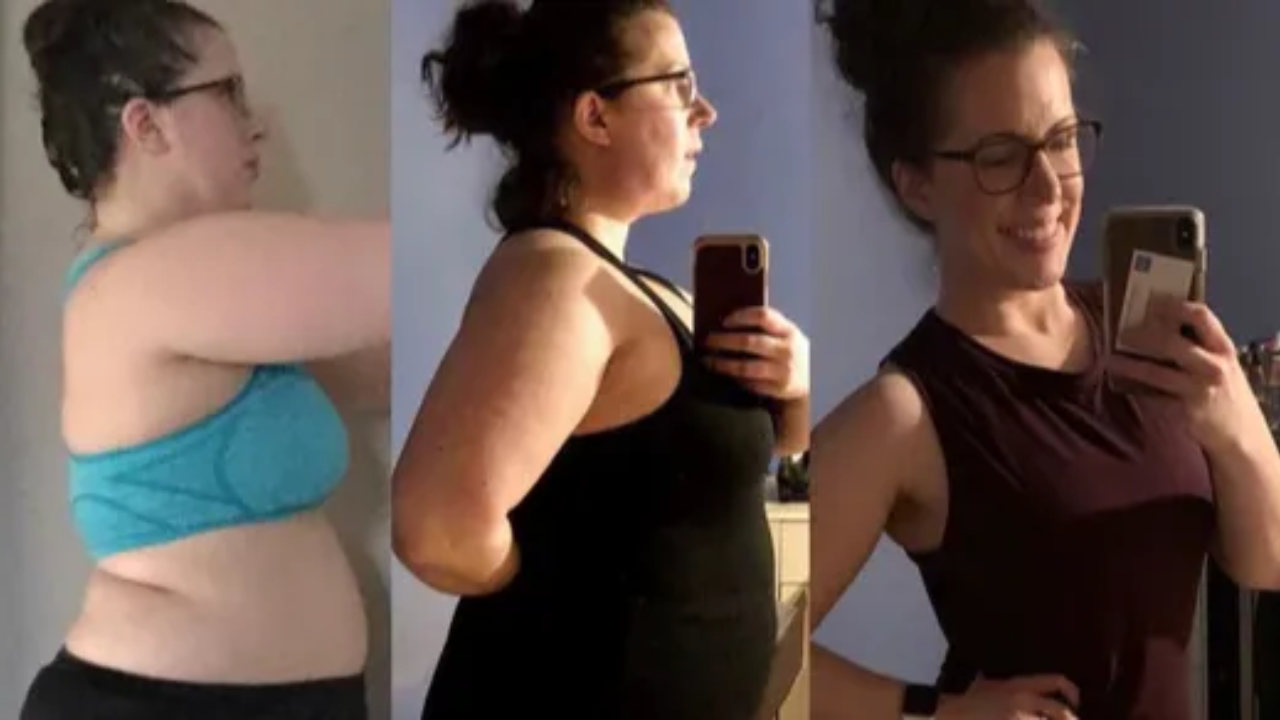 Kerri Lost 80 Pounds!
Kerri joined the Weightlosshero Program in May of 2018 and never looked back. I am SO proud of how far she has come!
Kerri came to this program battling with PCOS and felt it very hard to lose weight. She started the program and became committed and dedicated to her results.
From Kerri:
I was depressed, anxious, had suicidal thoughts, and was getting heavier by the day. I begged for help, was given more medication, and the root of my problems were never discussed. I wanted an answer and all I got was a wall. At 26, I was told I was going to die young and I needed to accept it. My relationships were falling apart, I was secluded, and struggled to make it through each and every day.
It was around the same time that I was lucky enough to find Christine. Her light, in my very dark world, shined so bright. This light drew me in and told me I could do it; that I deserved it and I was good enough. Christine's program has helped me lose 75 pounds in a year, but has also helped to completely transform the way I think. Most days, I don't recognize myself. I still wonder where the depressed, anxious, sad girl went and where this strong, happy, positive woman came from.
The biggest lessons Christine taught me that have helped me become the new person I am:
Are you feeding your body or feeding an emotion? - Think about, and make, intentional choices.
No two journeys are the same - comparing yourself to someone else will only steal the happiness away from your accomplishments.
Life isn't going to happen for us - we are responsible for making our lives what we want them to be.
Christine, thank you for giving me the tools to help me become the best, ever evolving, version of myself!


If you want to lose weight and transform from the inside out...our brand new Biblically-based weight-loss course with LIVE group coaching is the perfect way! I've put all my years of coaching and advice into one place to help you reach your goals. 
START FREE TODAY